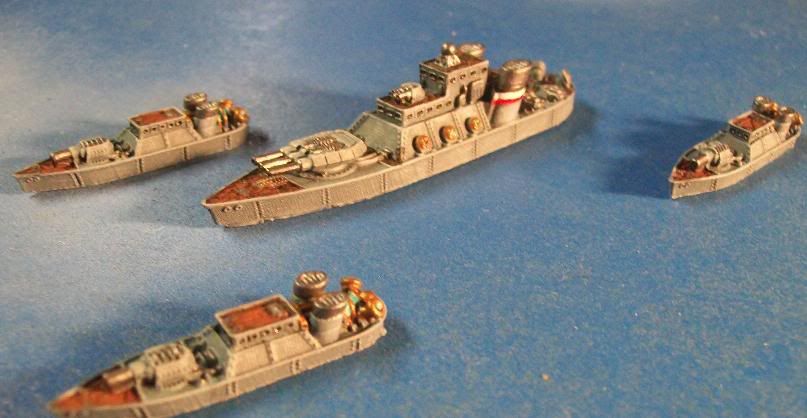 Well I finally painted a couple of my Prussian ships.
Nothing ground-breaking, just a good old-fashioned "Uniform Blue"(Blue-Grey) armor scheme(though the light in pics washes them out a bit and they appear a lighter grey, sorry)...
I love the look of the German ships, their sleek and low to the water design speaks to the speed that the game designers worked into the rules system...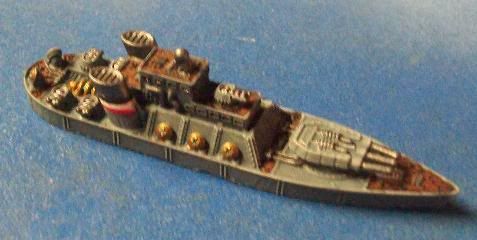 For my cruiser there aren't many frills, I wanted this Germanic fleet to be all business, no pleasure, so I kept the scheme simple. I did, however, add the tricolor flag design to the cruiser's smokestacks...

I chose a darker/"redder" wood than my Britannian vessels to give the ships a different feel...this I washed with black and then went back in and lined in the plans with the original "Ruddy Brown"(Reaper) to make them more visible...
I picked out some of the electrical weapons/generators with a little Exile Blue from the P3 line to simulate electrical-type weaponry.
Again, if you are interested, check out my video of these ships below: